Sometimes you just gotta yawn. Ask Andy Cohen. During his appearance on the Thrive Global podcast, the television host and executive producer admitted to being "a yawner" and that the reflex has even gotten him into trouble. In addition to being called out by a Real Housewives contestant for it, he also admitted to letting a yawn slip in front of the most famous person ever to be named Charlize.
Cohen told The Sleep Revolution author Ariana Huffington:
Once Charlize Theron came and pitched me a show and I let out a big yawn in the middle. She goes, 'You are the first man to yawn in my face, I think, since I was a little girl.' I'm like, 'I'm sorry...I'm a yawner and I'm gay,' yeah.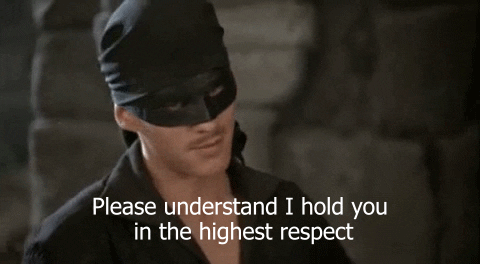 Host Ariana Huffington felt the same.
Luckily it doesn't seem to have left a rift between Cohen and Theron. The actress appeared on Cohen's Watch What Happens Live! just last year.
And Cohen felt, uh, quite comfortable asking Theron in-depth questions.
The two seem quite chummy, and what's a yawn between friends? But perhaps most admirably on her WWHL appearance, Theron stressed to Cohen and a fan the importance of fully-faceted female characters.
Her support was inspired by similar sentiments from actress Michelle Rodriguez.
Which fans everywhere appreciated:
And Cohen, thankfully, didn't yawn once.
Next Article
More From Guacamoley
.

The Scoop

One Facebook voter's rights group is standing up in defense of the supposed suppression.

.

The Scoop

Comedian Harry Hill delivers sweet payback to Britain's most-beloved media personality.

.

LOL

Where are Harry Potter and Ron Weasley when you need them!?