On Tuesday morning, South Korean time, Chloe Kim won gold in the women's snowboarding half-pipe finals. On hand to watch was one of her biggest fans; her father. He made huge sacrifices since she was a young child to help get her where she is today.
According to People...
"Kim's road to Olympic victory began when she was just four years old, when she, her father and her mother, Boran, decided as a family to give snowboarding a try, according to TODAY. Kim was a natural, and Jong Jin was soon taking his daughter on six-hour drives from their Torrance, California, home to Mammoth Mountain Ski Area to practice."
They went on...
"As Kim grew older and her skills sharpened, Jong Jin quit his job to focus on his daughter and her dreams, according to CNN. And the significance of her father's sacrifices isn't lost on the phenom. After snagging gold, she told CNN that she couldn't fathom 'leaving your life behind and chasing this dream with your kid.'"
The win also held special significance because South Korea is the country that Kim's father emigrated from. Chloe Kim's win is also long fought for. She won three gold medals at the Winter X Games, and even managed to qualify for the 2014 Sochi Olympics but was barred from competing because she was only thirteen years old. It's safe to say, it was worth the wait.
Some people got a little emotional about this particular journey...
Kim later said in an interview that his daughter was 'his American dream.'
People thought this was what it was all about...
And of course, people had congratulations to offer the newly minted gold medalist...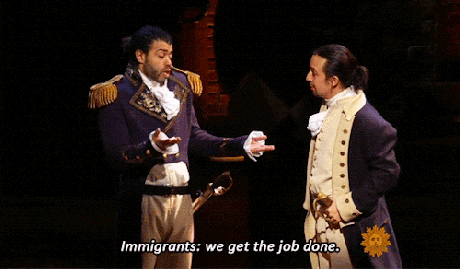 Next Article