The TV show Supernatural has been of the the CW's flagships for a whopping thirteen seasons. For those who haven't watched it, the show follows two brothers, Dean and Sam Winchester as they hunt evil supernatural creatures. It was created by Eric Kripke, who originally envisioned the story as a film, but after much development, decided that TV was the better medium for it. The show has been so successful that it spawned a female-led-spinoff entitled Wayward Sisters, which was given a backdoor pilot as episode 10 of season 13.
In honor of the episode, on Wednesday, Kripke decided to tweet out a list of all of his episode ideas from when Supernatural was first starting...
Immediately, responses began pouring in.
Some wanted unmade episode ideas made stat...
Others just thanked Kripke for his creation...
Some were hopeful that this would mean many more seasons of the show...
And Ally was sad that the chance was missed for a crossover episode...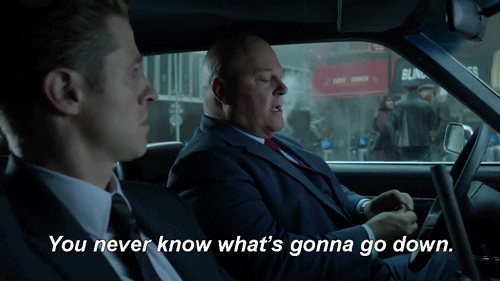 Next Article
More From Guacamoley
.

The Scoop

One Facebook voter's rights group is standing up in defense of the supposed suppression.

.

The Scoop

Comedian Harry Hill delivers sweet payback to Britain's most-beloved media personality.

.

LOL

Where are Harry Potter and Ron Weasley when you need them!?