According to a survey of American millennials that NBC News/GenForward conducted between October 26 and November 10 of 2017, 46% "strongly disapprove" of the job President Trump is doing.
Check out the full breakdown below:
The "strongly" and "somewhat" approve and disapprove numbers combined leave the President 41% underwater, with a staggering 63% disapproval, 22% approval, and 15% feeling neutral about how things are going. While the President's overall approval ratings are historically low in the general population, the differential between his 38.1% approval vs. 55.8% disapproval leaves him underwater by "only" 17.7%. But perhaps all hope is not lost for Republicans.
Some millennials sounded off on Twitter about what could make them consider supporting the President:
Okay, maybe Zach didn't offer much hope. Perhaps Anne could show the GOP a silver lining:
Perhaps not. But Andrew was sure to offer some constructive criticism:
Okay, we admit most millennial's solutions for the President weren't exactly feasible.
Many had an idea that would increase their warmth towards Trump, and he could do it unilaterally at any time!
But for some, even that wouldn't be enough:
But there was one tiny ray of hope for our country: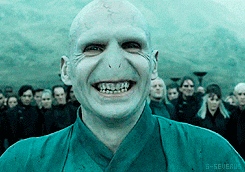 Next Article
More From Guacamoley
.

The Scoop

She's got solid reasons, but is banning the films going too far?

.

The Scoop

.

The Scoop

Retail workers may be affected the most.