On New Year's Eve, the Secretary General of the United Nations, António Guterres, issued a dire warning video posted to his Twitter account. He dubbed it his 'red alert for our world':
In the video, he states:
"When I took office a year ago, I appealed for 2017 to be a year for peace ... Unfortunately, in fundamental ways, the world has gone in reverse. ... Global anxieties over nuclear weapons are the highest since the Cold War, and climate change is moving faster than we are. Inequalities are growing, and we see horrific violations of human rights. Nationalism and xenophobia are on the rise."
He went on to say that he wasn't issuing an appeal to action, but a red alert. Later, he states:
"I truly believe we can make our world more safe and secure. We can settle conflicts, overcome hatred and defend shared values but we can only do that together ... I urge leaders everywhere to make this New Year's resolution: Narrow the gaps. Bridge the divides. Rebuild trust by bringing people together around common goals. Unity is the path. Our future depends on it."
People on Twitter quickly responded to the warning. Many agreed with the Secretary General:
Though, his video did not come without criticism. Many criticized the UN's handling of the situation in Southern Cameroon.
For those unfamiliar, largely English speaking Southern Cameroon has been making a push for independence from the rest of the country. This has been met with large scale violence at the hands of the government. At the heart of much of the criticism was Guterres' relationship with the current Cameroonian head of state, Paul Biya:
And of course, many took his comments about the rise of xenophobia and nationalism to be referencing a certain US politician... The President. I'm talking about the President:
Well, he was definitely a factor. Here's to hoping our world leaders heed this alert. Otherwise...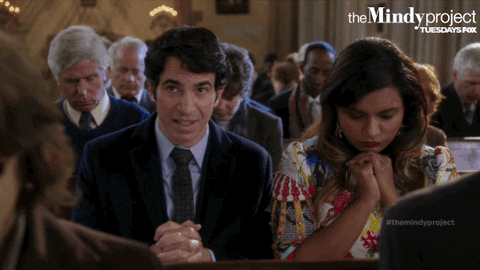 Next Article
More From Guacamoley
.

Covfefe

He was just trying to help some seniors...

.

LOL

We're sure this is gonna end well.

.

LOL