We all know Todd Kraines right? You know, Todd Kraines...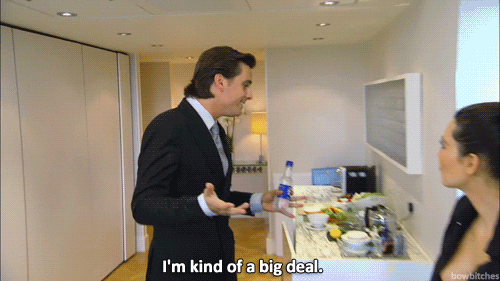 Wait, no, that's the ex-husband of Kourtney Kardashian, Scott Disick, who found fame on Keeping Up With The Kardashians. But on the show, he was also known for a particular prank in which he would call up Kris Kardashian and pretend to be Kardashian family friend, Todd Kraines.
Well, on April Fool's Day, Todd Kraines released this PSA about pranks via E! News...
In the PSA he says:
In honor of April Fools' Day, I'm here to bring awareness to the consequences seemingly harmless pranks can have on people's lives — not just for a day, but forever. So f—– up man.
He goes on, joking:
The Todd Kraines prank placed me in an extremely, extremely uncomfortable situation. Kris would call me asking if I was behind these pranks and I had no idea what the hell was going on. Do I need to call the FBI? Was someone using my name? Identity theft is a serious crime.
People were amused:
And people just loved the original prank:
Next Article
More From Guacamoley
.

LOL

Burger King is freaking out its customers with a strange new burger that gives you nightmares.

.

LOL

Perhaps they should have thought this through or had a 13 year old look at the design?

.

LOL