The View is going for the political jugular this upcoming week.
The show will feature a segment with Stormy Daniels on Wednesday and Michael Moore is set to appear on Friday.
But it's Monday's guest, however, that really has people ready to tune in. Omarosa will kick the week off and we're told she plans to release another tape.
She said she had tapes, but people doubted her.
Now she's rolling up on TV like:
We don't know who she has on this recording.
But Page Six reported that it's more than one person, they're high up in the administration, both men and women are involved and that at least one of them has since left their position.
Remember, her first released tape featured Eric Trump's wife, Lara Trump, so people expect the cast of this tape to be equally close to Donald, if not closer.
Maybe it's time for Ivanka Trump and Jared Kushner to make an appearance?
Twitter is torn.
They don't seem to like her, they're pretty sure her motives aren't pure ... but tapes.
In addition to competition from the anonymous writer of The New York Times OpEd piece—where a senior White House official claimed to be working on behalf of the United States against the baser instincts of the President—Omarosa's book also faces competition from another upcoming tell-all.
Award winning investigative journalist, Bob Woodward, who has written 17 books on Washington politics, releases his 18th on September 11, 2018. Fear: Trump in the White House is based on "100 of hours of taped conversations" with first-hand witnesses as well as "meeting notes, official documents and personal diaries."
The journalist—who along with Carl Bernstein—covered the Nixon White House and the Watergate scandal for The Washington Post's Pulitzer Prize winning reporting as detailed in Woodward and Bernstein's book, All the President's Men, enjoys more credibility than Omarosa.
And yes, Robert Redford played Bob Woodward in the movie and Dustin Hoffman played Carl Bernstein.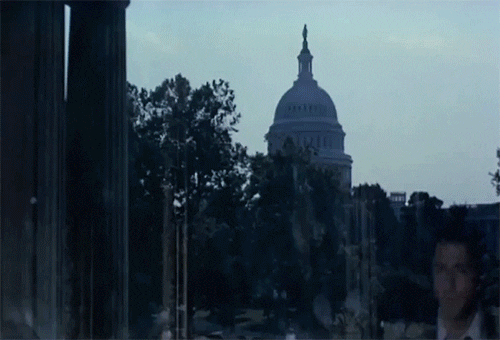 But even in if Omarosa herself lacks credibility in the public's eye, it's hard to argue with your own ears.
And Omarosa has tapes.
People will just have to wait until Monday to find out who appears on the latest tape.
Next Article
More From Guacamoley
.

Covfefe

Actions have consequences, Mr. McConnell

.

The Scoop

Actress Selma Blair shocked the world by revealing her diagnosis of Multiple Sclerosis.

.

The Scoop

We're gonna need a bigger... head?